HELP SUPPORT MAVAHI.COM !

Over 8,000 people visit mavahi.com every month and this number is growing! For over 4 years, classmates and friends of Martinsville High School have kept in touch through mavahi.com, sharing memories and joyful (sometimes tearful) experiences of their lifetimes.

Maintaining and making the needed enhancements are expensive and time-consuming. Your Financial Support will greatly be appreciated to keep our website going!

Consider the following:
Thousands of Messages are personally and individually screened by the mavahi.com staff, making sure that topics and discussions on the message boards are free from offensive language.

Over 6,400 10,000 senior photos from more than 45 70 graduating classes have been scanned, resized, separated, and uploaded to the website.

Alumni Search lets you find senior photos of alumni from over 70 graduating classes

The News Section provides an excellent way to announce upcoming events, such as class reunions or other special alumni functions.

Reunion Photos continue to be posted for the everyone's enjoyment
Other Planned Enhancements:

With your help, mavahi.com can be improved in many ways!
Here are some of the enhancements that are being planned for the future:
Reunion Planner - Visitors will be able to provide recent contact information for themselves and other classmates. This information will be kept private and made available only to authorized class reunion planners. The reunion committee can use online tools that will print mailing labels, name tags (with photos), send emails, etc.

Photo Albums - easy online posting of reunion or other class photos

Senior Photos - the current collection of over 10,000 senior yearbook photos will be increased to include every graduating class since 1927 - almost 80 years - over 11,000 photos!

More Secure - a more private and secure method of contacting classmates is planned that does not list email addresses directly on the website postings.

New and Improved website "look"

Website promotion - to attract more alumni visitors to the site.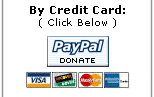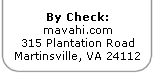 mavahi.com
thanks the following
Contributors!
---
Morton Lester (51)
Willard Potter (51)
Jimmy Paris (52)
Harry L. Daughtry (53)
William H. Kirk (55)
Joseph Pratt (55)
Jerry Prillaman (55)
Bill Wade (55)
John A. Crews (56)
Benny Eanes (56)
Esther Sparks Powell (56)
Ralph Pruitt (56)
Barbara Guthrie Cobb (57)
Mary Lou Atkins Davis (57)
George Lester (57)
Frank Moore (57)
Betsy (Bryant) Lamkin (58)
Barbara (West) McCoy (58)
Neil Senatore (58)
Rick (Warwick) Shultz (58)
Jean Dew (59)
Barbara Kirk (59)
Sue Stultz Love (59)
Nola Jean Rathburn (59)
Victor Rislow (59)
Rick Shultz (59)
Burcham Betty (Auton) (60)
Gloria Martin (60)
Jim Amburn (61)
Branton Martin (61)
Ed Campbell (62)
Edward F. Colston (62)
David Hollander (62)
Bruce Lupton (62)
Dr. David Sparks (62)
Leon Custer (63)
Ed Gravely (63)
George May (63)
Edward Moore (63)
Greg Norton (63)
Jim Stegall (63)
Judy Crews (64)
Andy Geoghegan (64)
Jennifer Hill Pendleton (64)
LaVerne Moore (64)
Class of 1965 (65)
Susan E. Adams Oliver (65)
Kathy Foster (65)
Myra Thrasher Stegall (65)
Thomas Spink (66)
Richard A. Zachary (66)
Jim Rothrock (67)
Judi Boyd Whelan (67)
Sam Adams (68)
Tom Biersbach (68)
Steve Draper (68)
Will Gravely (68)
Beth Hammill-Byrnes (68)
Purnell Pettyjohn (68)
Cynthia Reeves (68)
David Reeves (68)
Hyman & Liz Ling Sater (68)
Jennifer Strachan (68)
Bob White (68)
Class of 1969 (69)
Mike Davis (69)
Dennis Wade (69)
Class of 1971 (71)
Jake Aaron (71)
Jo Clark (71)
John Franck (71)
Mary-Margaret Grigg (71)
Kaye Meadows Lawson (71)
Dru Rothrock (71)
John Wells (72)
Richard Lawhon (73)
Garland Hairston (76)
Jennifer Hollandsworth (76)
Mark Rainey (77)
Dan Rhett (87)
Annette Cardwell (90)
Allen Bouldin

---
In Memory of:
---
Susan C. Steele (67)
Deceased Classmates (51)
Jean Branham Reid (64)
Jean Branham Reid (64)
Ken Whitener (64)
Bobby Morse (70)

---
Click Here to
be a Contributor!